We're starting to introduce some analytics in Canny so you can get a feel for your activity. Check out new charts for posts, votes, comments, and status changes in your admin home.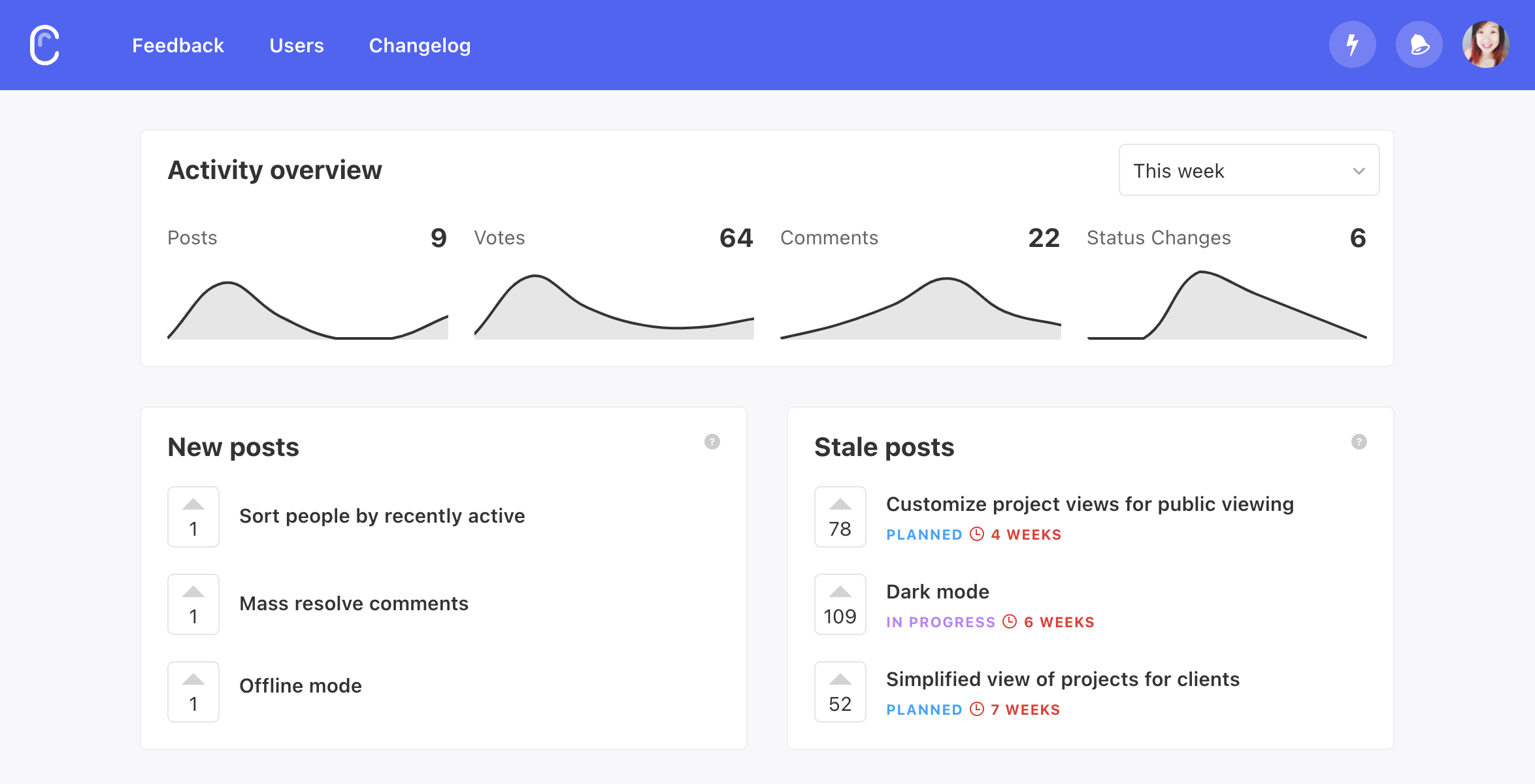 Interested in further insights? Please leave a comment on
this post
.
Note: The activity overview will only display if you're using Canny 2.0.