The voters list shows you exactly which customers have shown interest in a feature. It includes more information like MRR, links to conversations via integrations, and vote date.
The voters list is now a lightweight modal for people using Canny 2.0: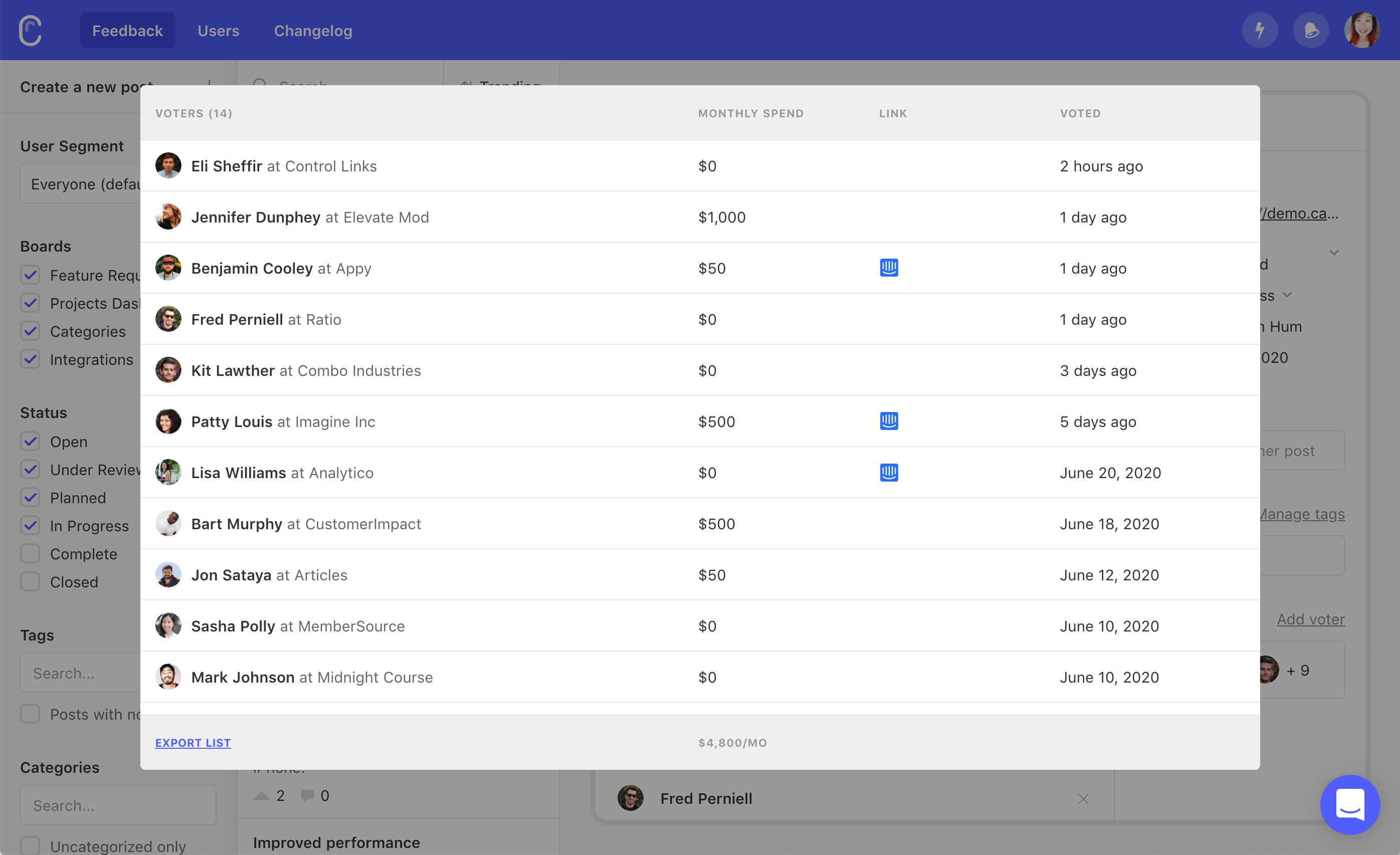 If you're sending in
MRR data for customers
, you'll also see a sum of MRR across all voters. This'll help give you an idea of the impact of a feature.

If you haven't tried out Canny 2.0 yet, we'd love to hear your feedback! Opt in from your account menu: