For more extensive products, it's helpful to have additional levels of organization. Now, you have the ability to create subcategories. Just like categories, you can configure them every board and they are available to end-users. A single post can only have one category (parent or subcategory).
To create subcategories, head to your board settings under the Categories tab. On the parent category, hit the subcategory icon to create subcategories.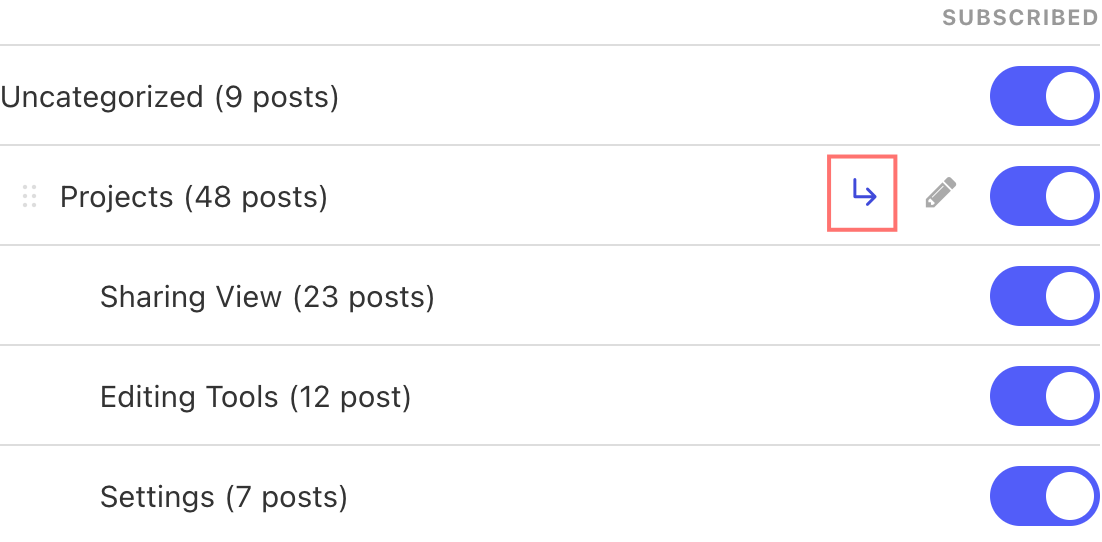 You can now also reorder categories by dragging them around.
We hope this helps with organizing your feedback!