We've improved our integration with Slack!
With the introduction of shortcuts, creating Canny posts through Slack is now even easier.
Through our new message shortcut, you can now create a Canny post directly from an existing Slack message (including within threads). The details of the post are automatically populated with the message content to speed things up.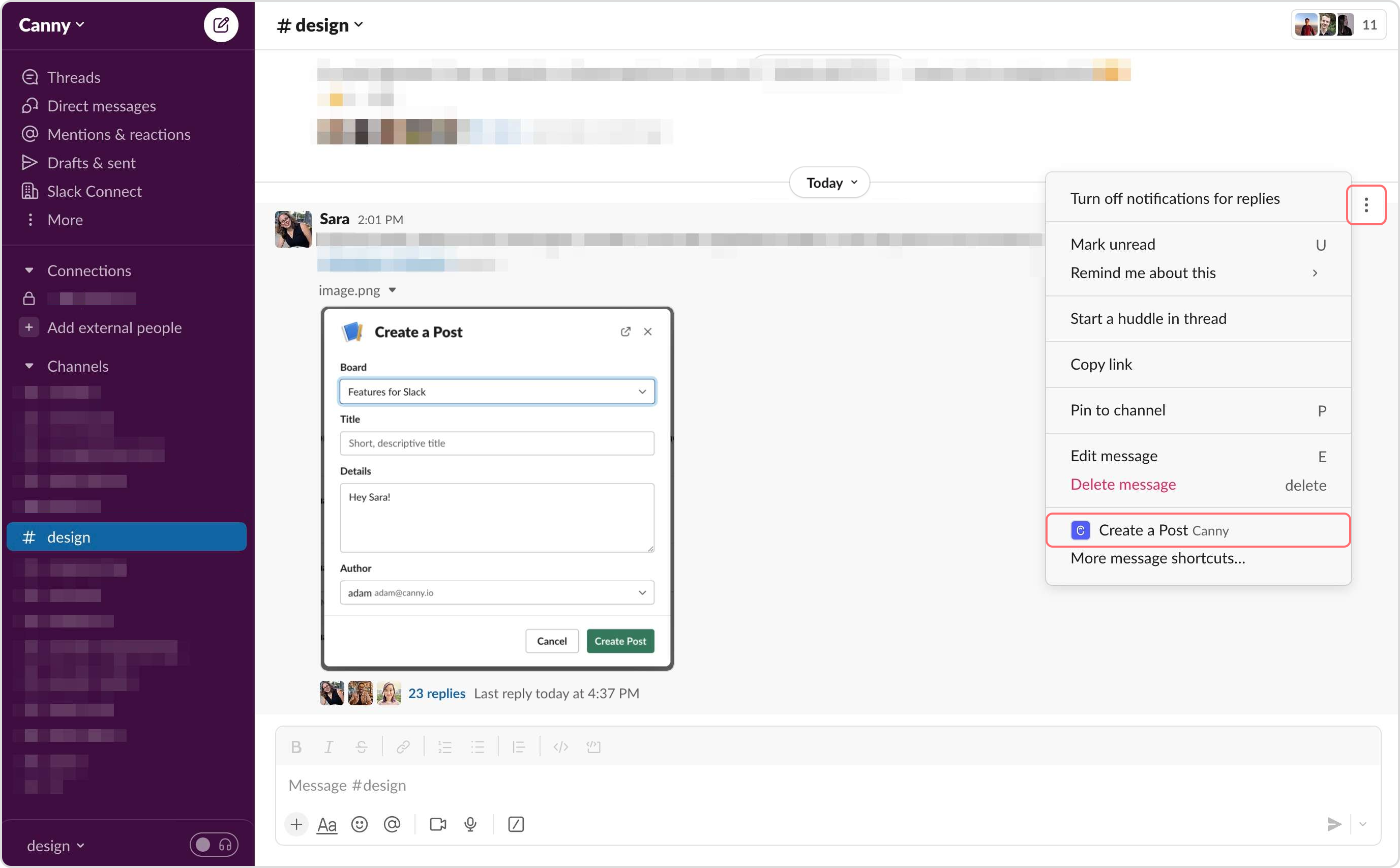 Regardless of which channel/conversation you're in, you can now also create a post through the Canny general shortcut.

Direct Message Notifications
You now have the option to turn on direct message notifications! This is an easy way to ensure that your team is aware of when they are tagged directly in a Canny comment.
The Slack integration is available on all plans although you'll need the Growth plan if you want more than one integration. Enjoy!