Our Salesforce integration is ready to try! The integration allows you to capture feedback from contacts in Salesforce. It's a great way to keep an eye on what prospects are asking for.
You'll get a widget like this: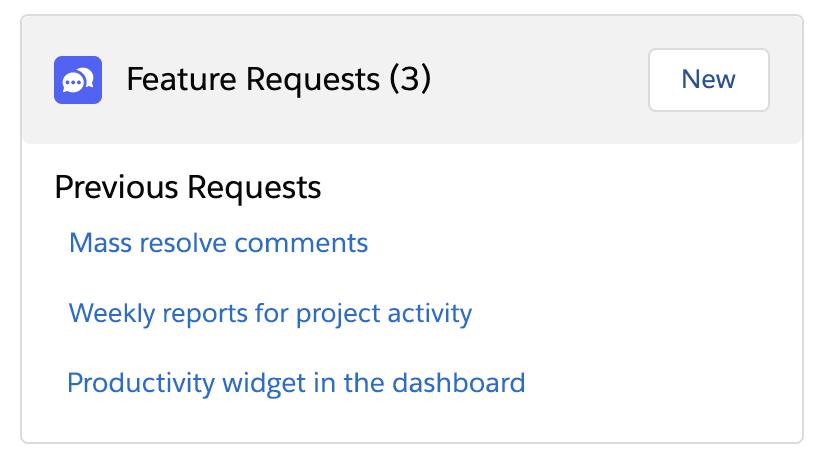 You'll be able to add votes or create new posts without leaving Salesforce: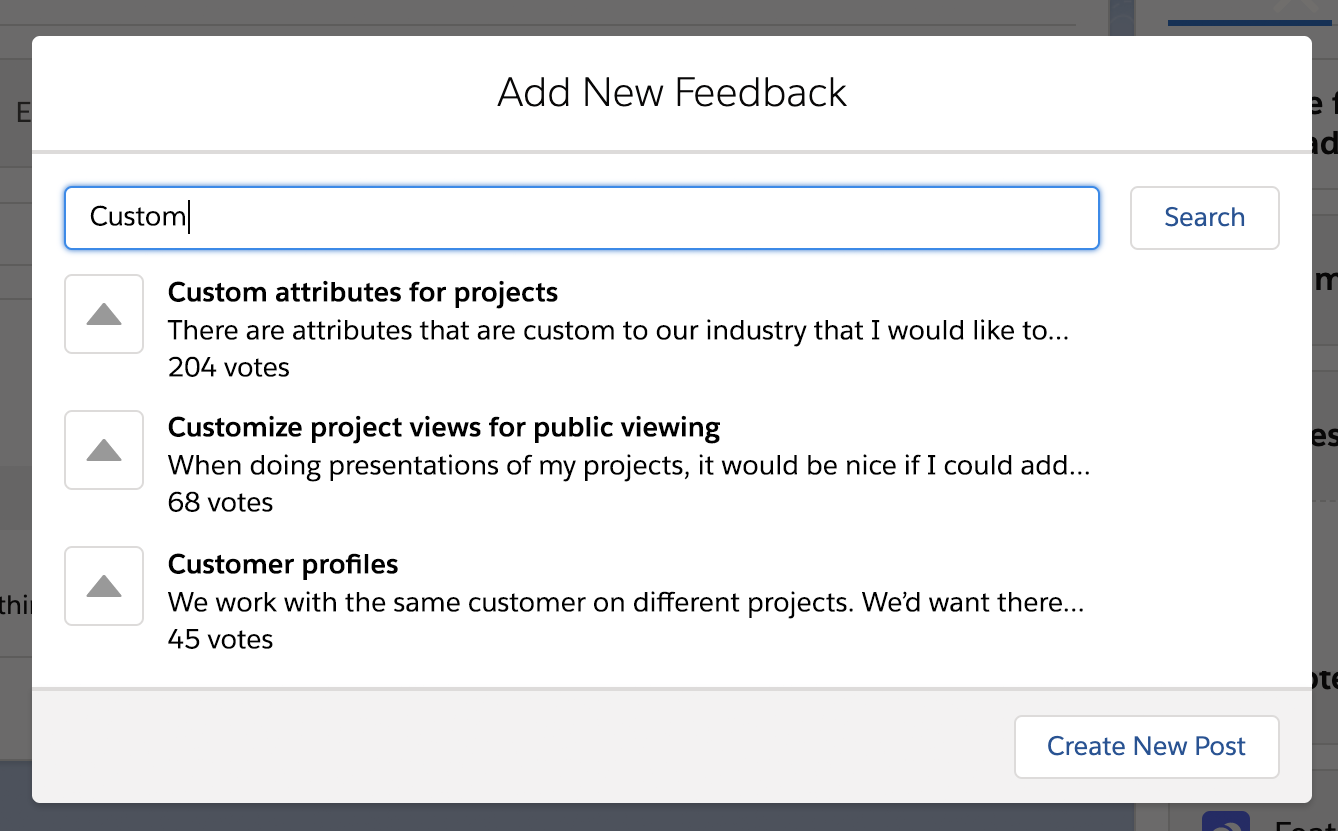 We're adding teams to the beta on a case-by-case basis. Please contact us if you're interested in joining!