Canny Admins can now create posts on behalf of customers! This is a great way to keep track of where new ideas came from.
When creating a new post in Canny, you'll see a field where you can specify who the feedback is coming from (defaults to yourself if left blank).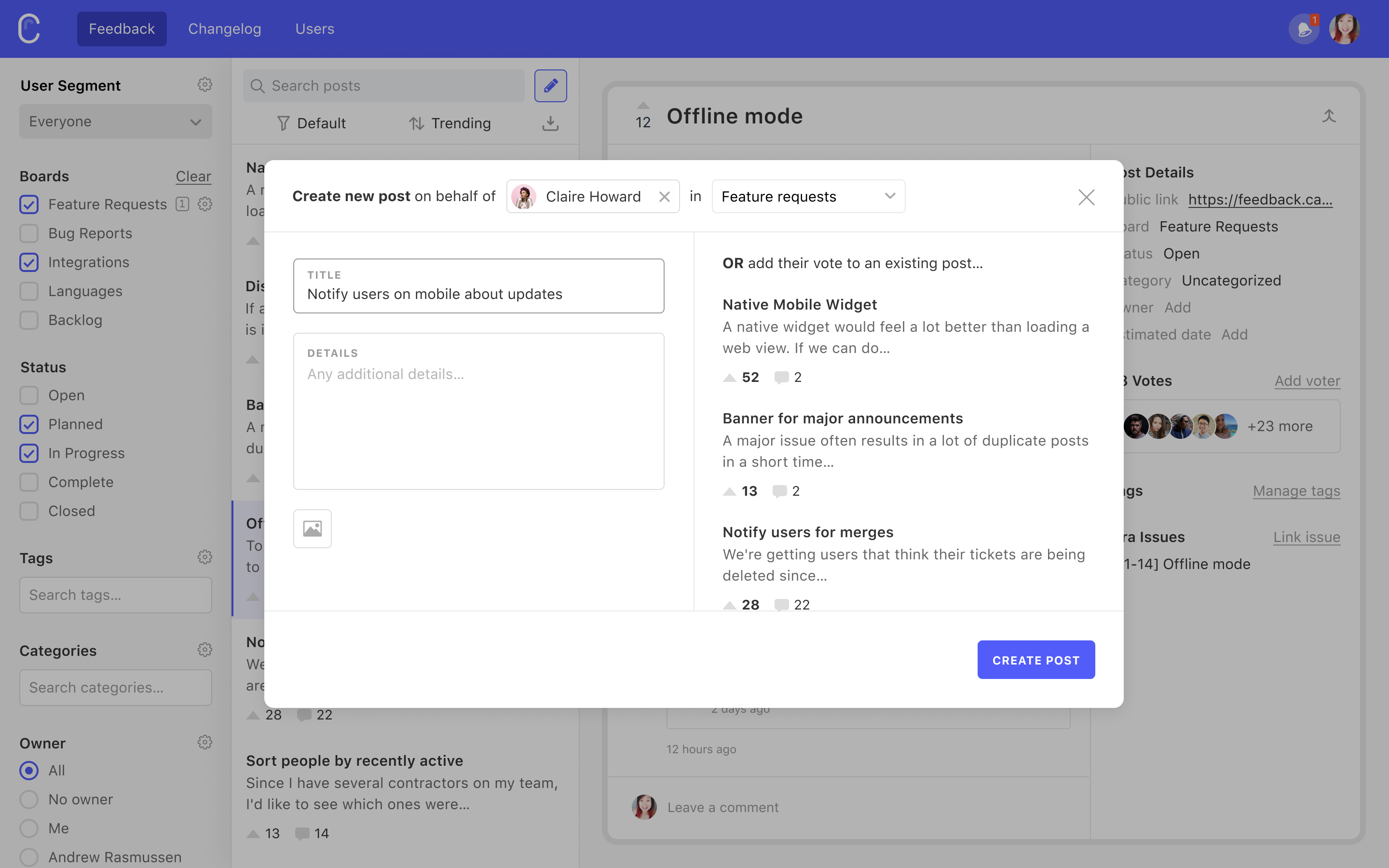 When published, you'll see the post author is the selected user as well as a note about which admin created the post.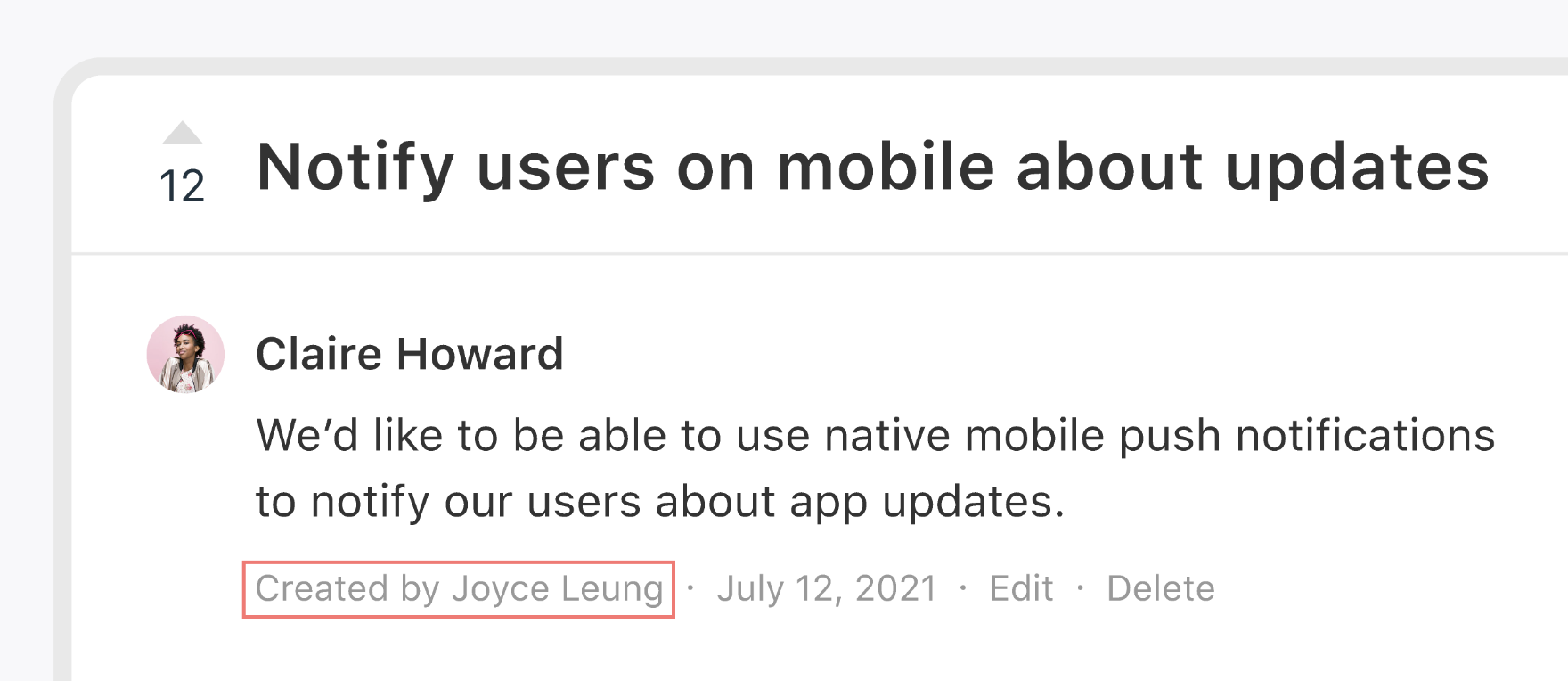 This feature is available for all plans.