improved
Integration
Feedback
Often times, when you add a vote on behalf of a customer, you want to include additional context. Now, via the Slack integration, you can!
When adding a vote via the integration, you'll now see a new optional field to include an internal comment: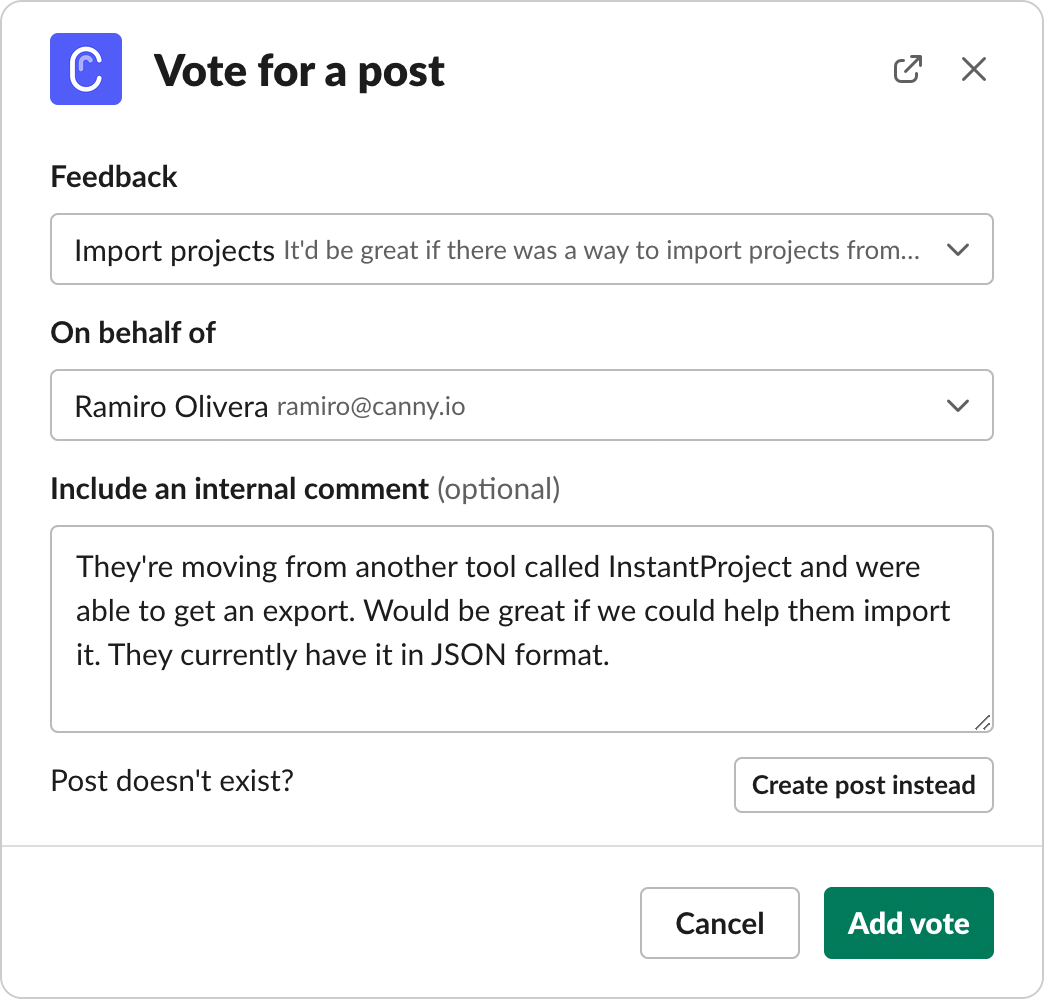 Once the vote is added, you'll see the internal comment, noting the context is on behalf of the voter.

This will make sure you don't lose track of important insights. We hope to introduce this functionality to other integrations in the future.