Filters in Canny just got overhauled in Canny 2.0.
Saved filters allow you to create a "preset" using custom mix of filter parameters. This is great if you find yourself switching between sets of filter queries.
For example, you could create:
Filter A: "My Dashboard Requests"
Only show posts from the "Feature Requests" Board
Only posts assigned to me
Only posts in the "Dashboard" Category
Filter B: "Security Issues"
Only show posts from the "Bugs" and the "Mobile App" Boards
Only posts in either Open or Under Review status
Only posts tagged with the Security tag
Filter C: "Top VIP Requests"
Only show posts from the "Ideas" Board
Filter using the "VIP" user segment
Sort posts by MRR (Monthly Recurring Revenue)
Canny now remembers the filters you were using last. Select the "Default" saved filter to revert back to the default.
Now you can save filters easily, you may not need to see the filters at all times. You can now easily collapse the filters column to save space and focus on the actual feedback.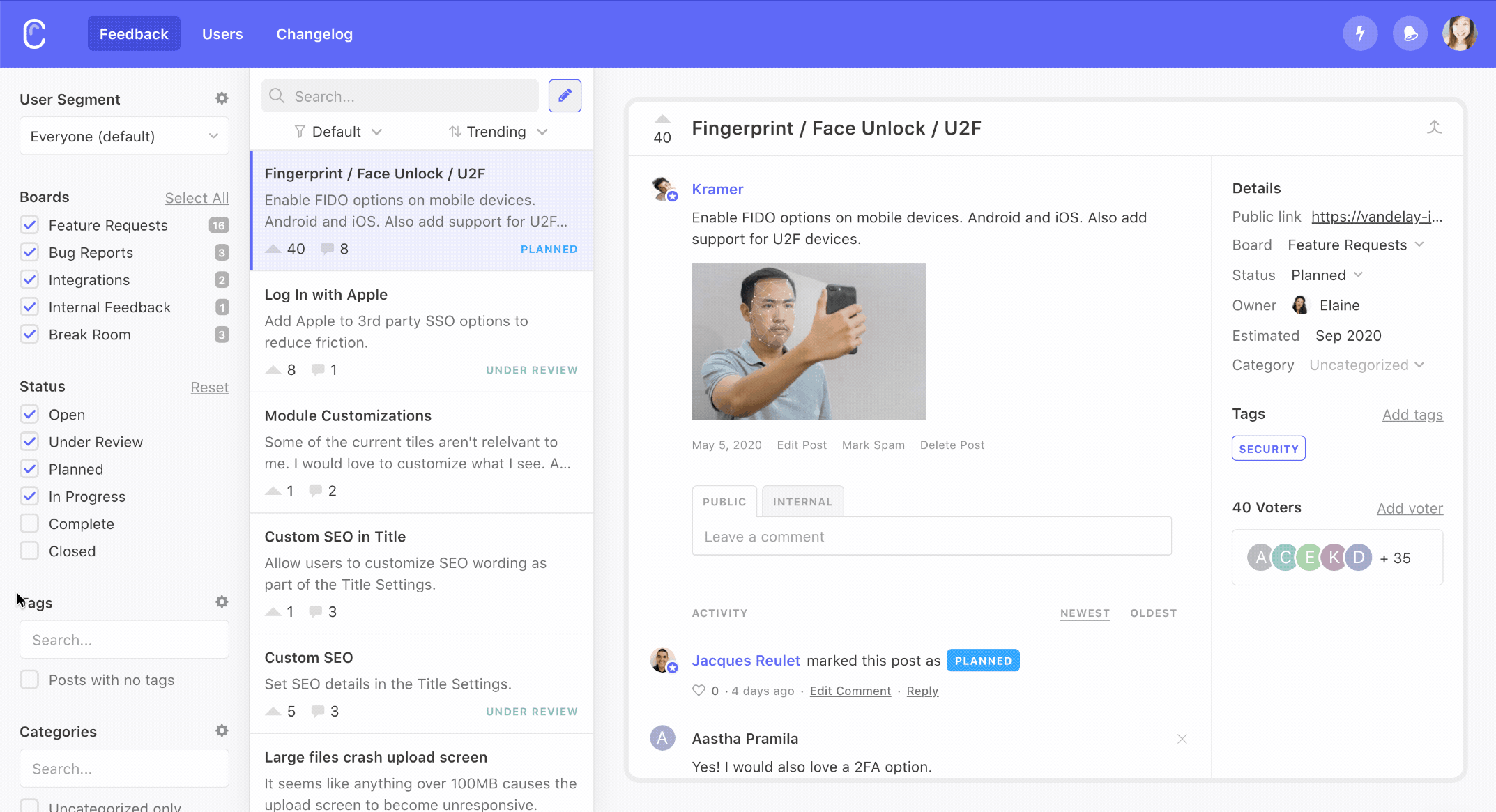 Enjoy!