improved
Admin
Prioritization
In Canny roadmap prioritization, you can now group by a selected column. Under your view options, choose a column to group by. You can currently choose between board, category, owner, and status.
From there, you can still click on column headers to sort within the group. You can also click on the group names to collapse/expand that group.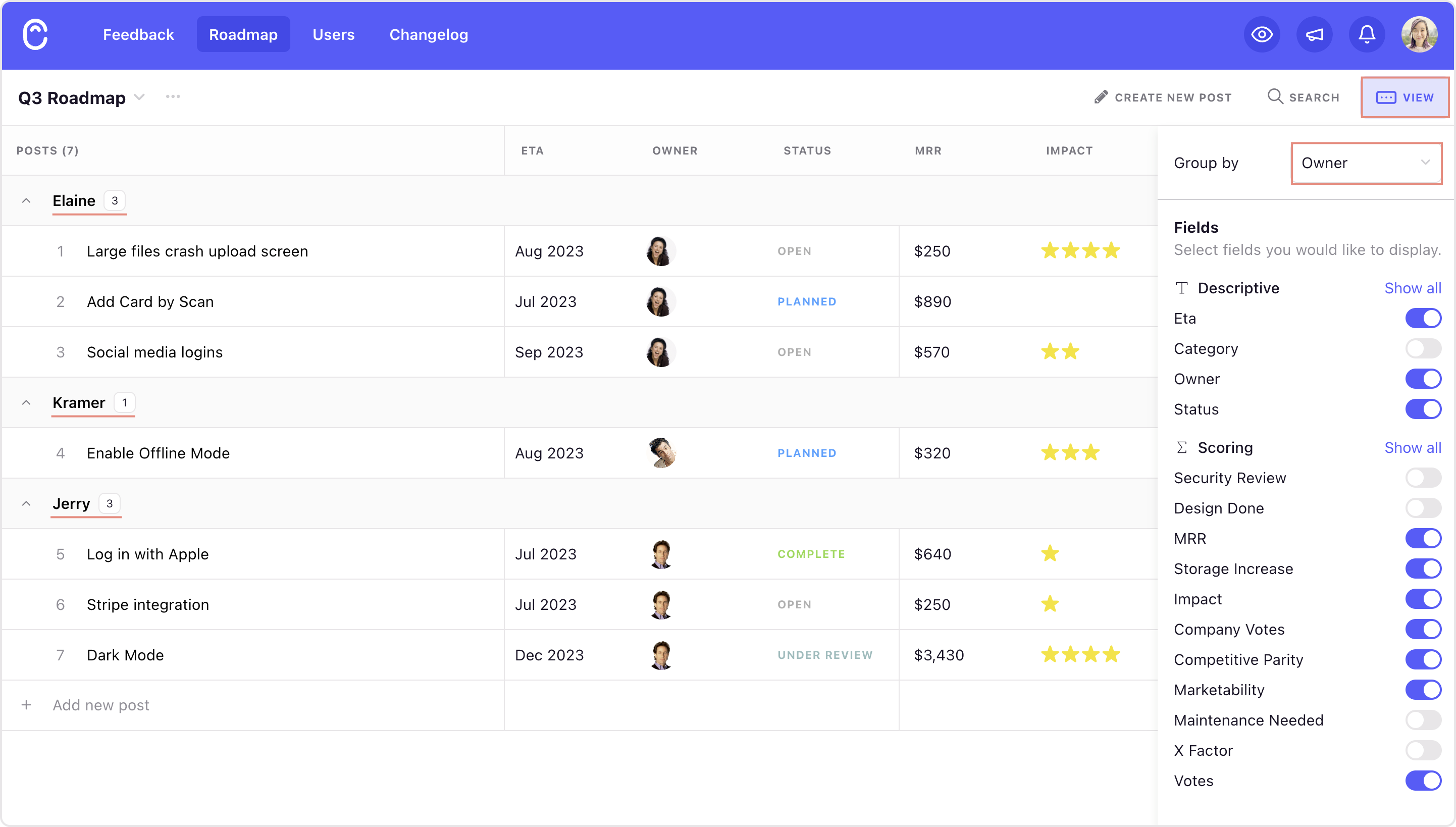 This is a helpful way to look at your roadmap in different contexts.
This feature is available on all Canny plans!