Which posts have been the most popular in the last month?
You can now answer this question with the new vote toggle in your date range filter.
Filtering by posts shows you posts created in a specified time range.
Filtering by votes shows you which posts are most popular within a specified time range.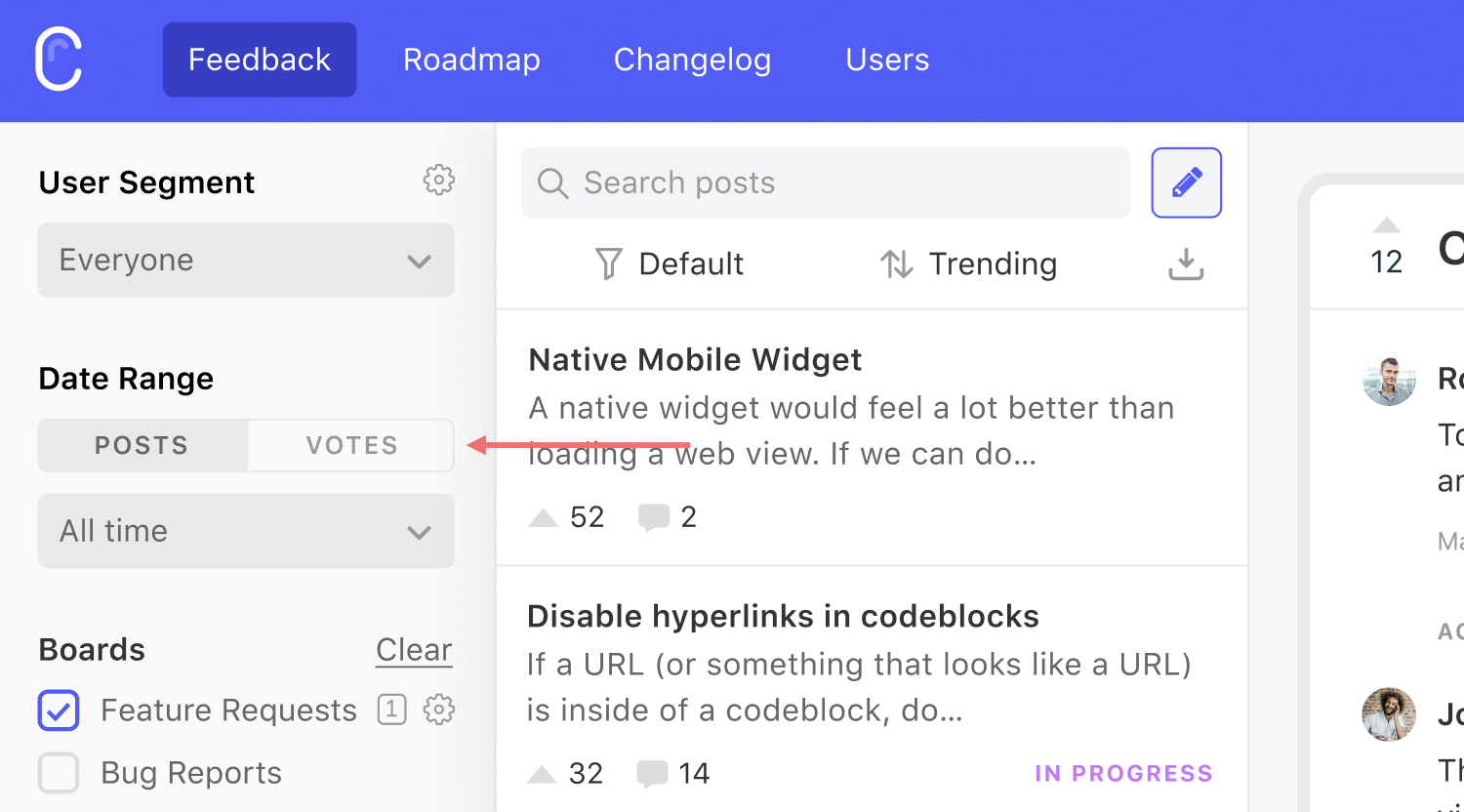 If your team has many old votes, this is an interesting way to see what is still relevant more recently.