When adding a vote to a Canny post, there is often additional context that should be included. Now you can capture that context in a comment.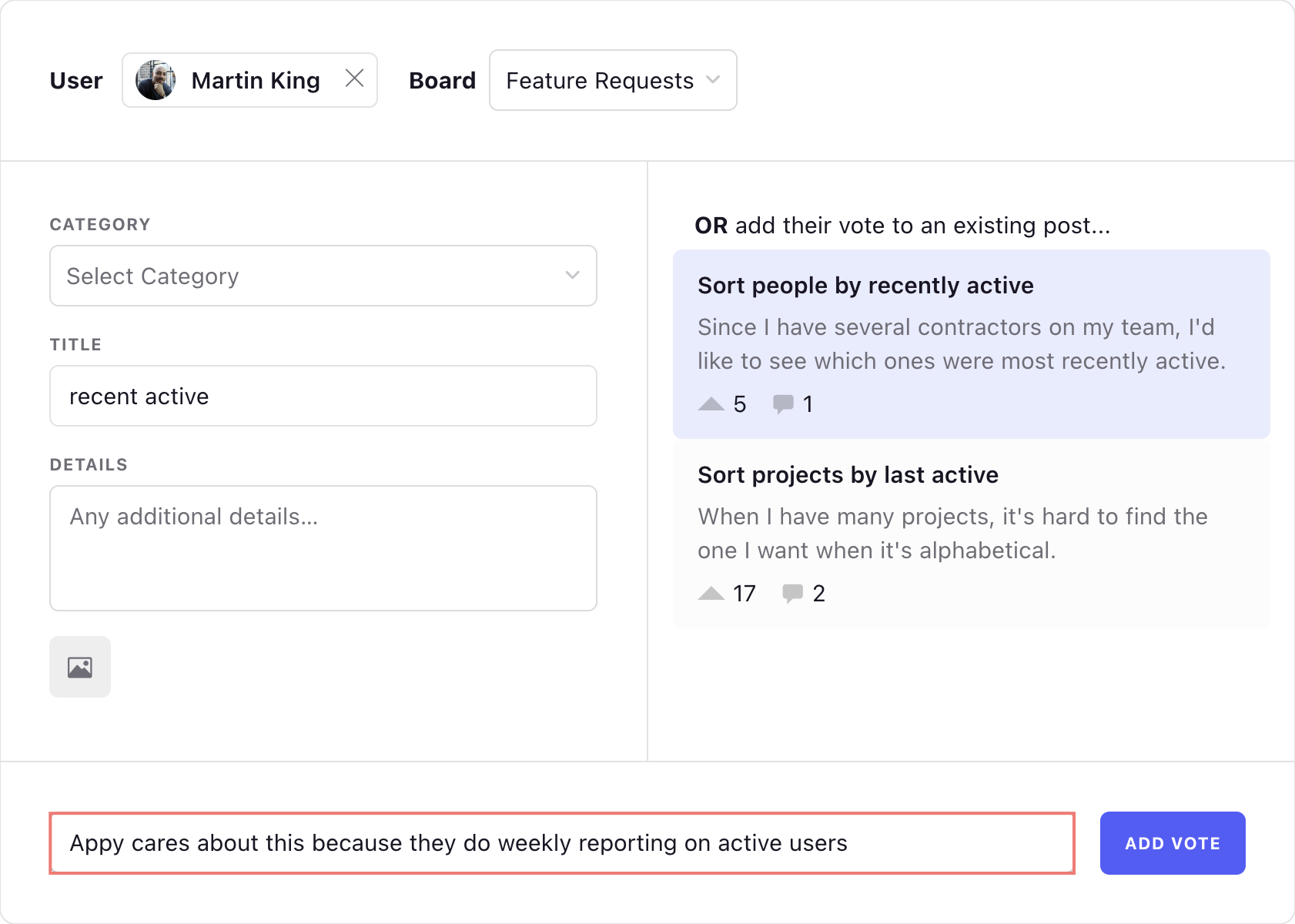 In the HubSpot integration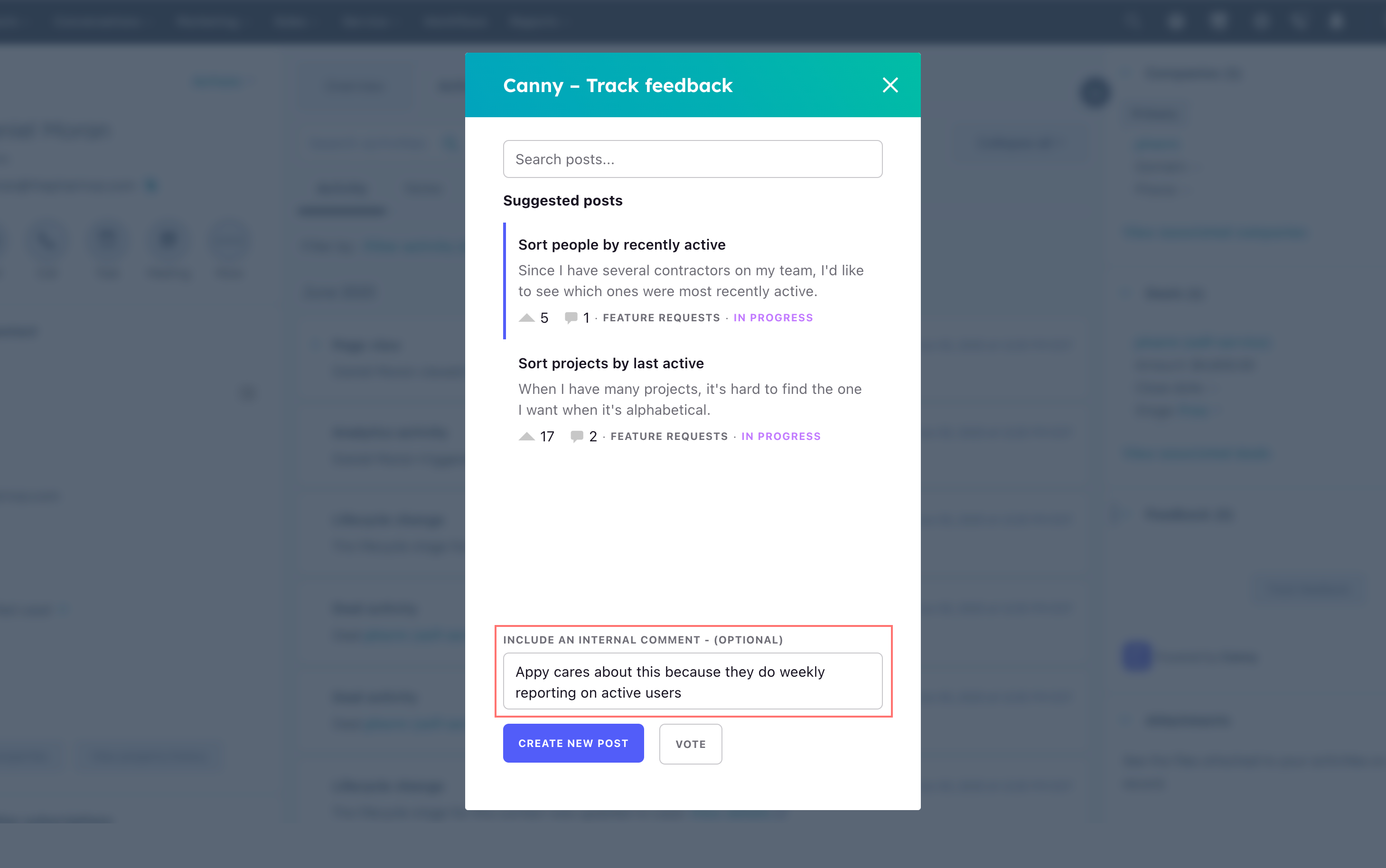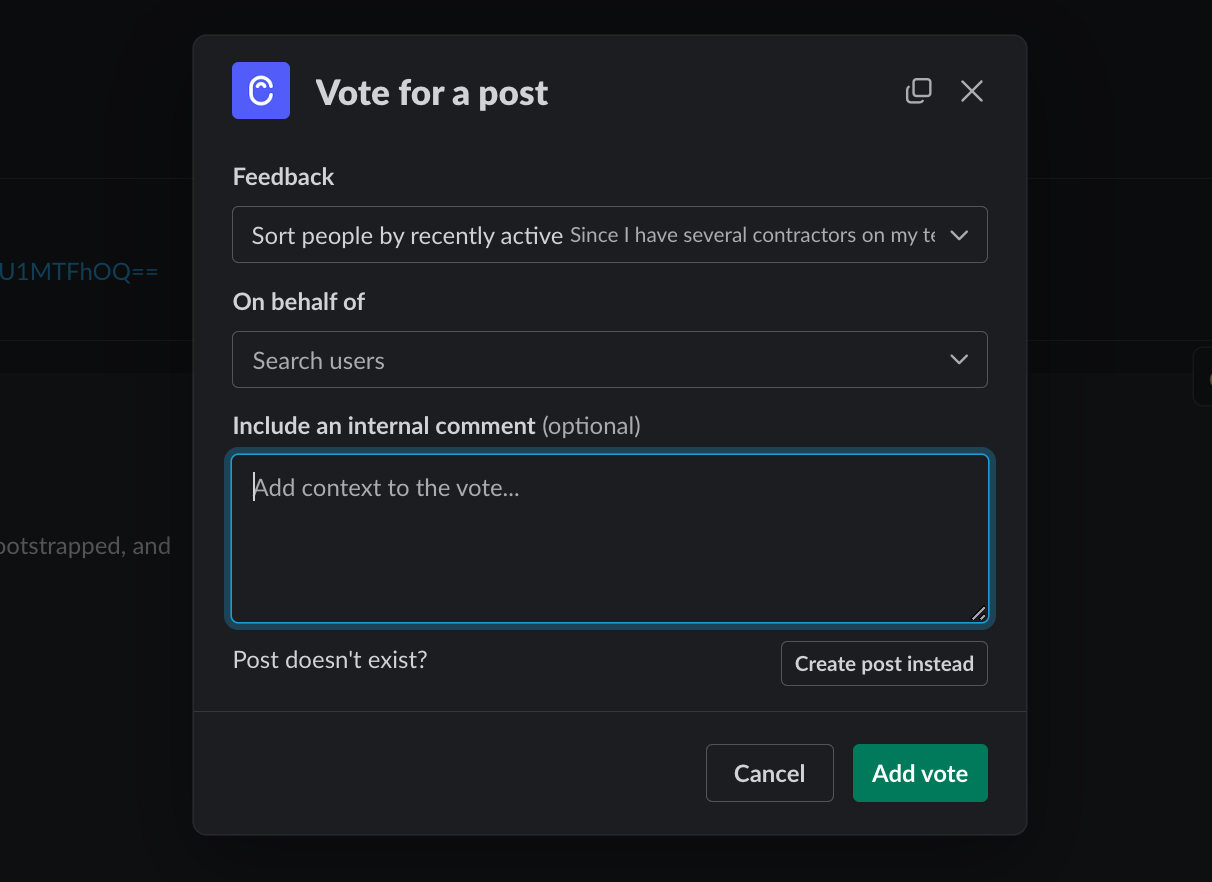 In the Zendesk integration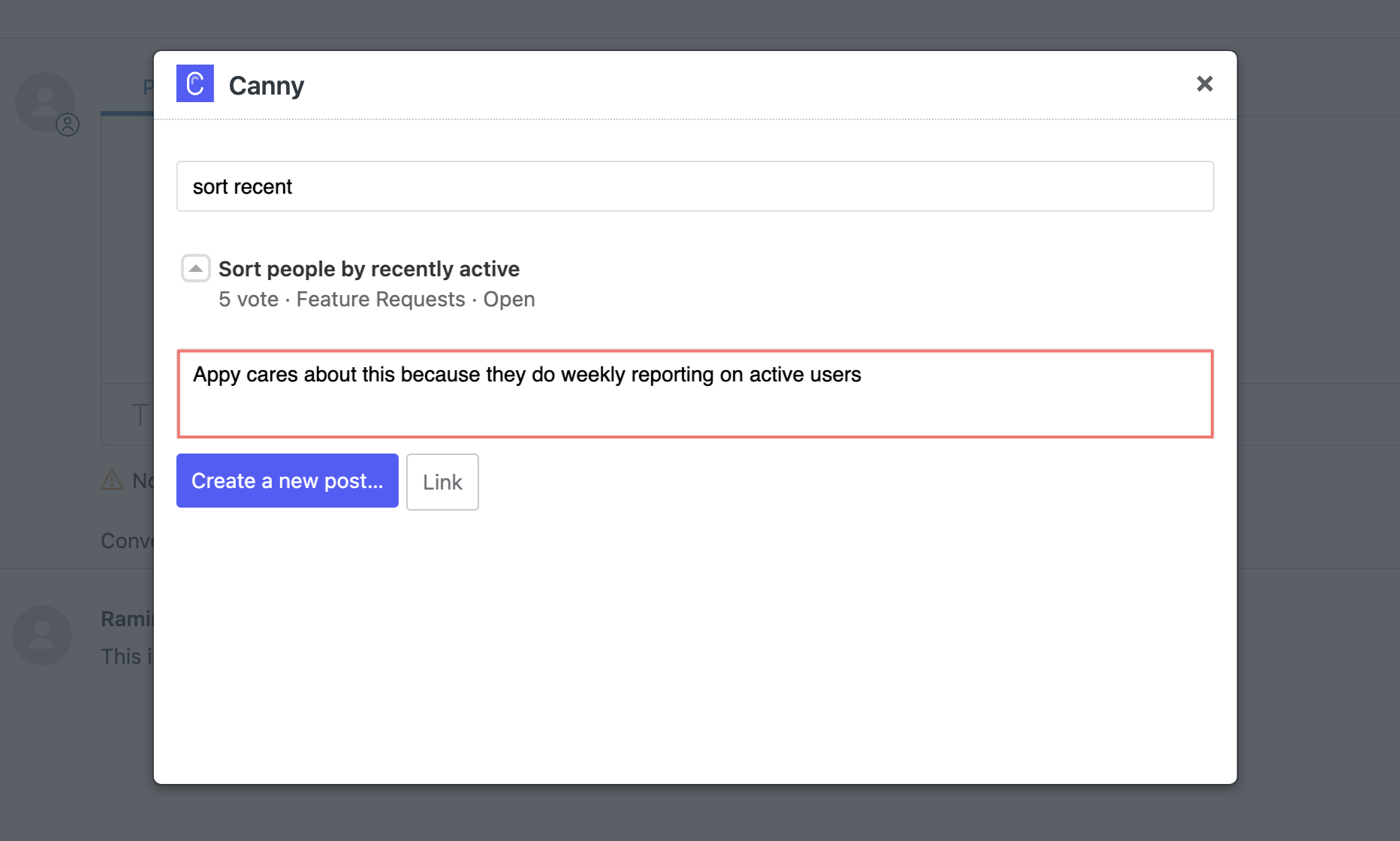 The comment will show up as an internal comment so your team can see the details on the post. Note: Commenting/voting on behalf does not notify the user.

This feature is available for all Canny plans.