You can now grant your teammates access to Canny boards by signing in with their company Azure AD account. Our integration also automatically revokes access from employees after they leave your company.
Once you install the integration, there'll be a new option in your private board settings: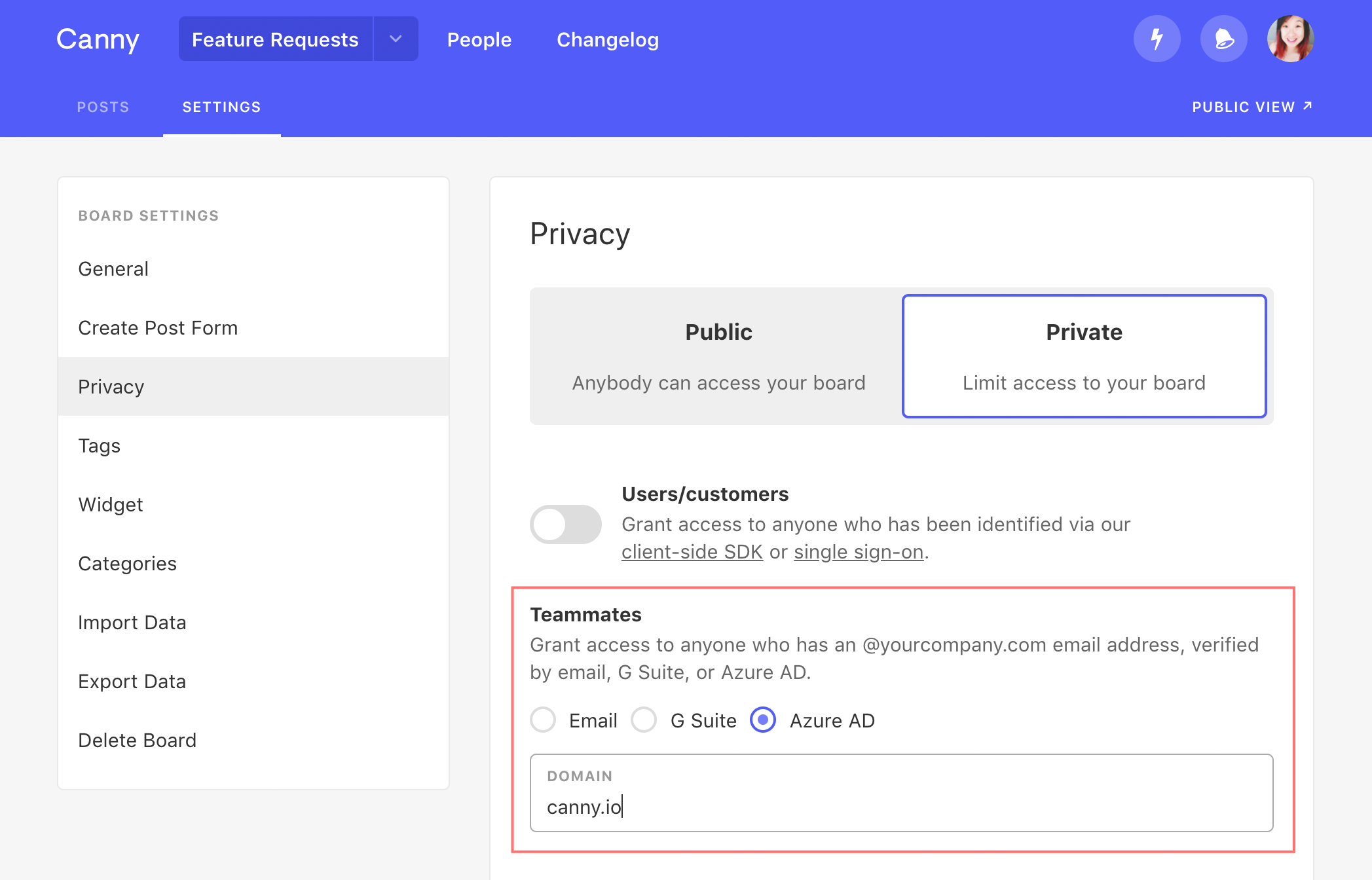 With this setting on, people will need to log in with Azure AD to gain access to the board. This integration is available for our customers on the Business plan. Please contact us if you'd like access to this feature.