Post fields in Canny make it possible to include structured information on posts. Canny already offered some default post fields like MRR, Category, and ETA.
Today we're introducing
custom post fields
!
For example, you can create post fields for:
Platform
Relevant product area
Relevant objective/initiative
Reproduction steps
Link to design file
Severity/priority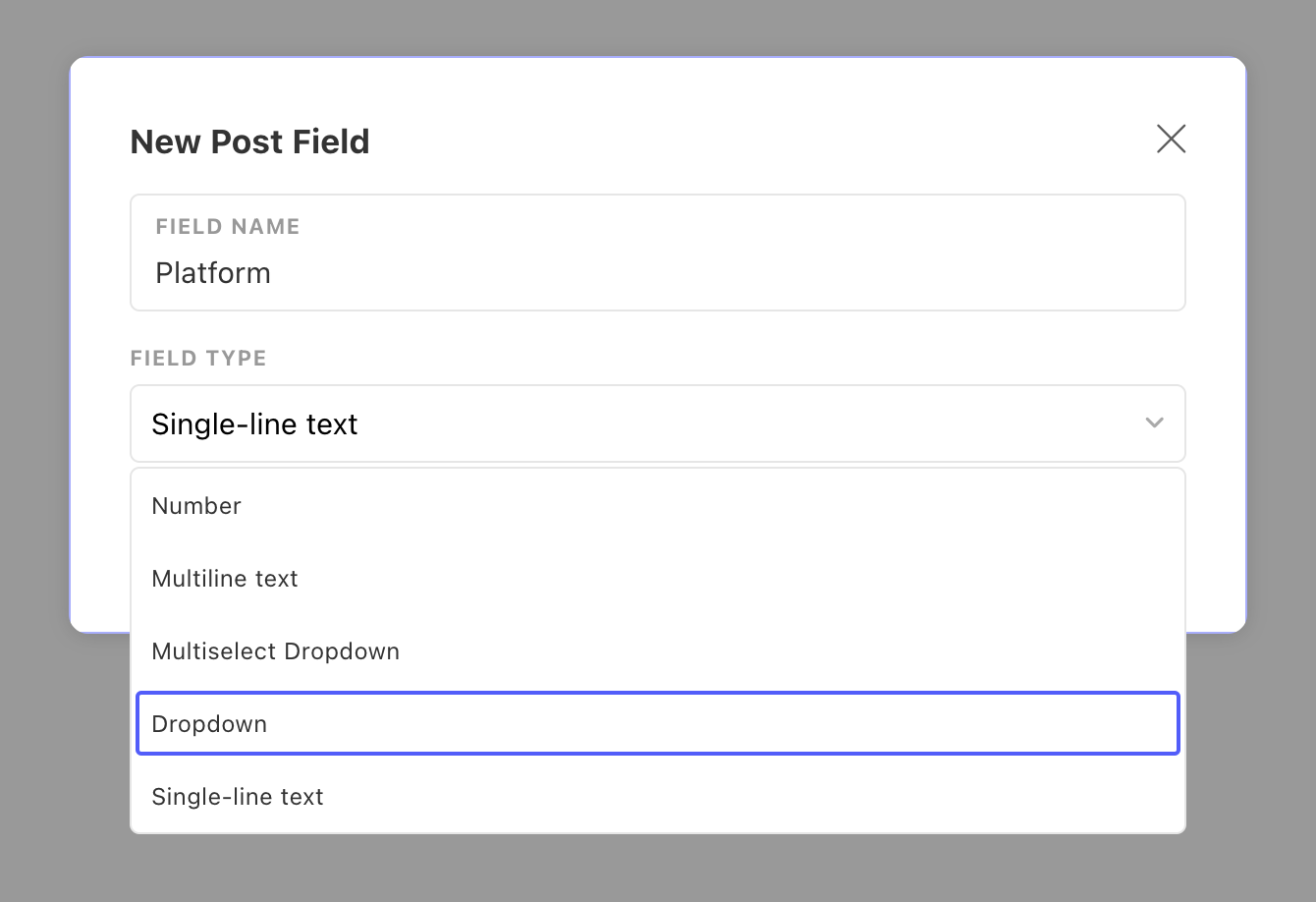 Once your team has created post fields, you can add up to three of them to your create post form and optionally make it a required field.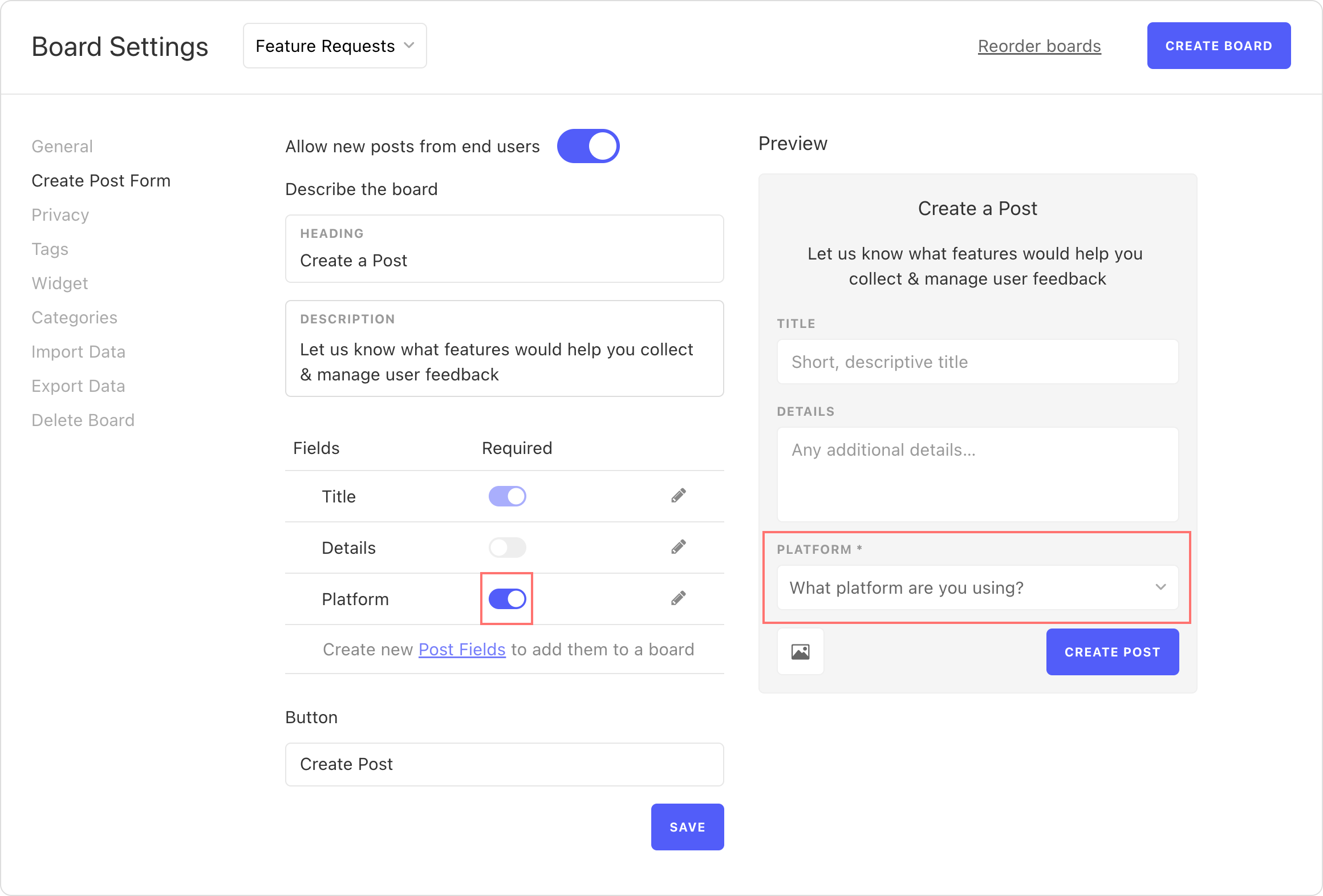 Custom post fields are only available for teams on a Growth plan or above.