Remove some post status activity
complete
Hey, can we get an admin ability to remove certain activity on a post? If I change the status of a post multiple times in a session it looks unprofessional and unclear in the thread :)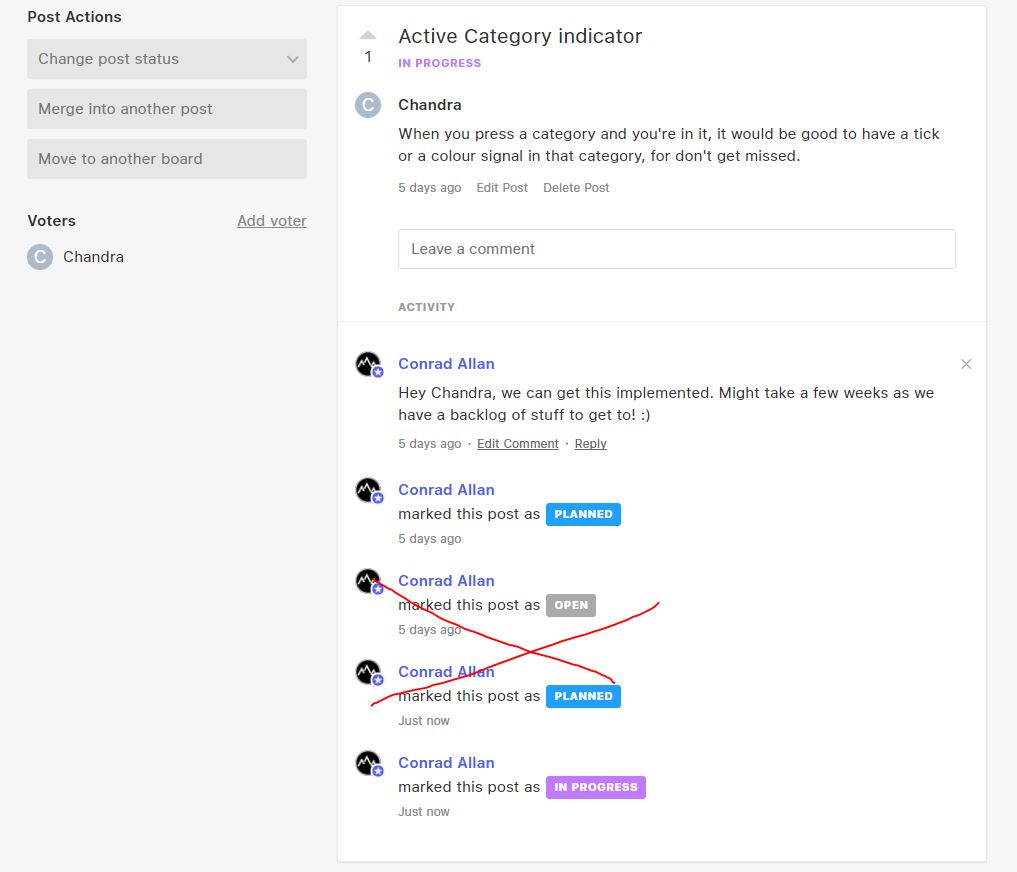 marked this post as
complete
Merged in a post:
Delete Status Change Record
I would like to be able to delete the status change record on a post. There are posts that are marked as a status accidentally or do to an issue with Jira syncing, etc.
We should be able to prevent exposing this to our users.