switching boards doesn't update view
complete
Using your own Canny.IO board.
Go to the "Blog Posts" board, and click "Trending", then click "Top". Now go over to the "Feature Requests", notice that you are still looking at the "Trending" not the "Top" on the "Feature Requests".
Switching boards should apply the new "showing" criteria.
Minor thing I just noticed. You can pretty intuitively workaround it.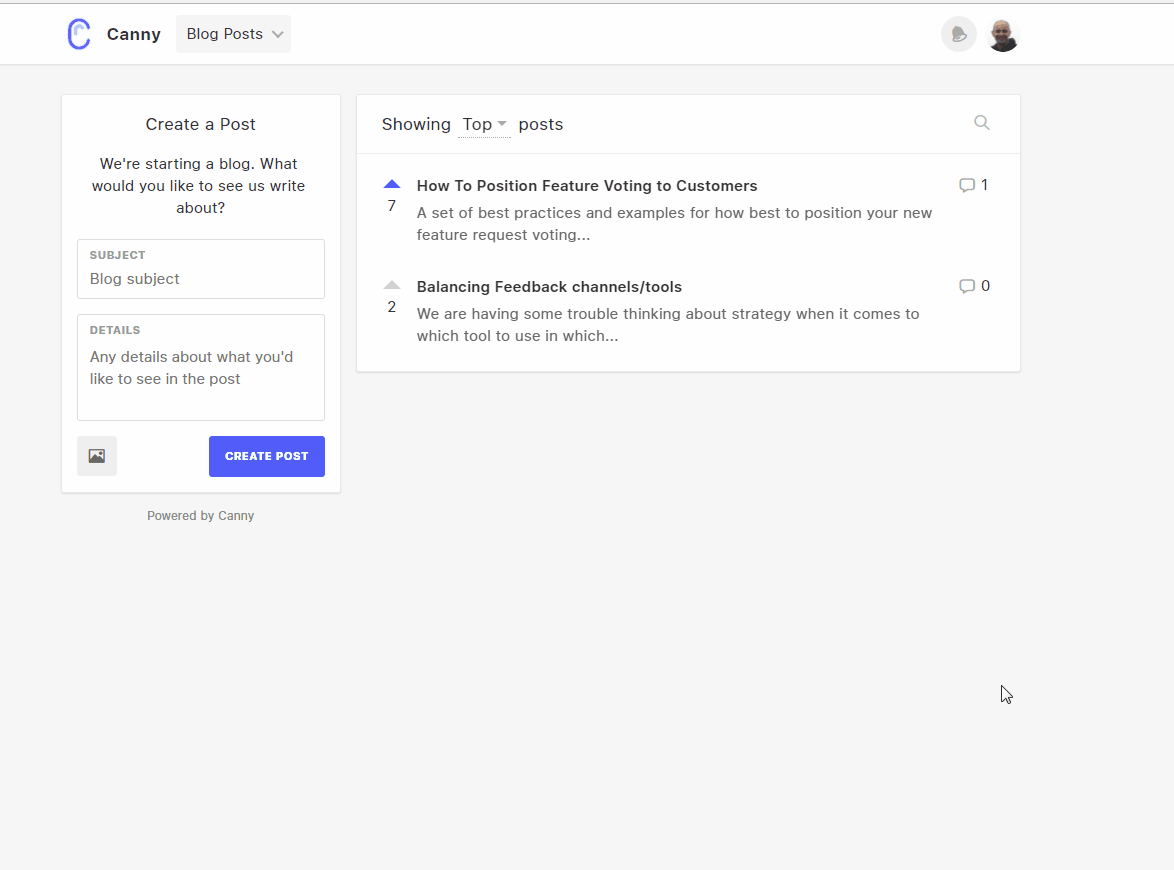 Activity
marked this post as
complete